Subscribe to this category
 Welcome to our new school website!
Recent Classwork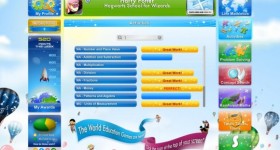 This year we will take part in the Mathletics Programme. All year 9 & 10 students will be given a username and password to assess this programme at school and also at home. It is important that ALL students do at least 30mins per night on this programme.
Recent Sports News
What a great day swimming at the school pool competing for the 2015 school swimming trophies. Check out our photo gallery. .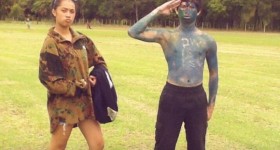 SCHOOL WIDE ATHLETICS DAY 2015  EVENTS INCLUDE:  100mtrs, 200mtrs, 400mtrs,800mtrs, 1500mtrs, Discus, Shotput, Long Jump, High Jump    OUTLINE OF THE DAY  8:45 Assembly 9:00 House Groups 9:15 Meet at assembly point on tennis courts 9:20  Lap around field for points 9:30 First events begin 12:00 Lunch 1:00    Continue 2:30         Events Finish – Clean […]
Recent Cultural News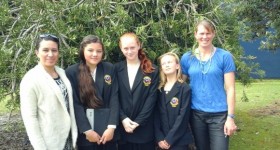 On Tuesday the 22nd September these 3 girls represented our school in the Far North Speech Competition, held at REAP in Kaitaia.  Jazmine Murray, came Runner up in the Year 5 category. Her topic was "Sideline rules should be compulsory for parents and whanau".  Congratulations to our 3 speakers, who all spoke credibly.