Subscribe to this category
 Welcome to our new school website!
Recent Classwork
TERM ONE: Values  AO & Level: 3A1: Personal Growth & Development. 3A3: Safety and Risk Management. 3A4: Personal Identity and Self Worth. 3C1: Relationships. 3C2: Identity, Sensitivity, and Respect. 3C3: Interpersonal Skills. 3D1: Societal Attitudes & Beliefs. 3D4: People and the Environment.   Key Areas of Learning: Mental Health. MODULE AIM: The aim of this […]
TERM ONE: Swimming, Athletics & Touch  Duration:                                               SWIMMING: 4 weeks: 12 hours Practical. ATHLETICS: 5 weeks: 10 hours Practical. AO & Level: 3A2: Personal Growth and Development. 3A3: Safety and Risk Management. […]
Recent Sports News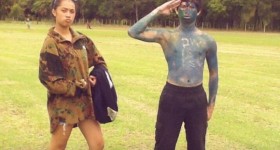 SCHOOL WIDE ATHLETICS DAY 2015  EVENTS INCLUDE:  100mtrs, 200mtrs, 400mtrs,800mtrs, 1500mtrs, Discus, Shotput, Long Jump, High Jump    OUTLINE OF THE DAY  8:45 Assembly 9:00 House Groups 9:15 Meet at assembly point on tennis courts 9:20  Lap around field for points 9:30 First events begin 12:00 Lunch 1:00    Continue 2:30         Events Finish – Clean […]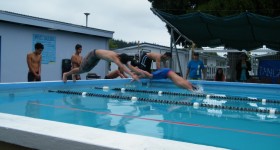 Broadwood Area School Wide Swimming Sports 2015 Swimming Sports is for both the junior and senior school (Years 1 to 13) and will be held on Friday 14th February 2015. We are anticipating rivalry between the house groups again this year and look forward to seeing which House  is the most domineering.  ALL students are required to […]
Recent Cultural News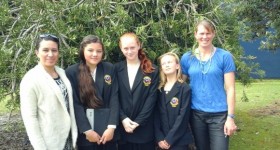 On Tuesday the 22nd September these 3 girls represented our school in the Far North Speech Competition, held at REAP in Kaitaia.  Jazmine Murray, came Runner up in the Year 5 category. Her topic was "Sideline rules should be compulsory for parents and whanau".  Congratulations to our 3 speakers, who all spoke credibly.