Principal's Mihi
Mauri mahi
Mauri ora
Mauri noho
Mauri mate
E nga matua, nga whaea me nga tini karangamaha, tena koutou katoa.
Tata kua mutu te wa o te makariri, i kitea inaianei etahi o nga tohu o te koanga, nga reme , me nga kawhe e pekepeke ana nga putiputi kowhai (daffodils) e puawai ana , i rongo hoki te mahana o etahi o nga ra.
Tino waimarie nga tamariki o Manganuiowae. I tera wiki i haere tetahi ropu ki te haupapa kei Tongariro, tetahi atu ki Mitimiti mo te rehi whakawhiti whenua. kua tae mai nga korero whakamiharo mo aua akonga. Tena koutou katoa.
E tika ana ki te maumahara nga hunga i haere ki tua o te arai. Ratou ki a ratou. Tatou nga kanohi ora ki a tatou.
Kia oho nga tuakana o te kura kua tata te taenga  mai te wa whakamutunga ki te kohikohi maaka mo NCEA  me nga whakamatautau mo te mutunga o te tau.Mauri tu , mauri ora.
Pani Hauraki
Calendar Events
See updated calendar events on the school website www.broadwood.school.nz
THIS WEEK
Friday 4th September – Far North Cross Country Juniors
NEXT WEEK
8th September – Barista Course for Seniors
11th September – Whole School Cross Country
 Junior School Yr 1-8 News
Waiti Year 1-2
Waiti would like to send special condolences to Whaea Anna, who is on bereavement leave after the recent loss of her husband. Whaea Gay is teaching this class until Whaea Anna returns. Whaea Anna would be very proud of how hard the Waiti students are working. They have finished their unit on Firewise. Currently they are learning about "healthy bodies" to help them be their best for the upcoming Cross country events. They will begin learning about pets shortly, in preparation for the Junior School Pet day, on the last day of term 3. They have 3 iPads in the class, so are able to share on a 1:2 ratio. This week they look forward to their first overnight stay for the year, when they head to Ohaki Marae in Pawarenga.
Congratulations to Kawiti Moa who was placed 3rd  in the 5 year old boys Cross Country event at Mitimiti.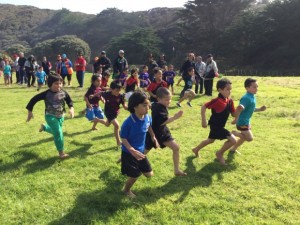 Waita Year 3-6
Waita would like to thank Whaea Danelle for upgrading our class iPads. Currently we have enough iPads for all students to have access to an iPad for their learning at school. We are enjoying our new Digital Learning experiences.
Geometry: We have just finished a maths unit on Geometry. A beautiful display of the students work is up on the staff-room wall. All students achieved excellent results, some rising above their expected levels of learning (Jaimie, Jazmine, Phaige, Zaria, Anataia,  and Crystal). Well done.
Playground Group: A group of our students are working hard to come up with the plans for the Board of Trustees, for a new Junior Playground area. On Tuesday 25th this group has planned for our  whole class to travel to Kaitaia to visit school playgrounds and get ideas for our own playground. We look forward to this trip and thank the playground committee for the work they have already done (Whaea Ngaire, Jaimie, Jazmine, Phaige, Chance and Sarah).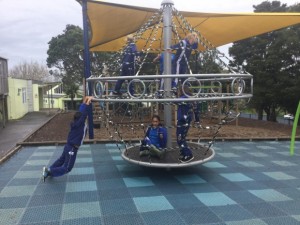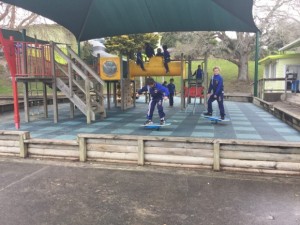 JMB rugby. We would like to congratulate the children in our class who have just finished the JMB rugby season. Zaria and Jordan were part of the Hokianga U9s team, that came runners up in the Mangonui World Cup Competition. Jazmine and Chance played in the final for the Hokianga Under 11's, who came runners up also. Zaria was named Mangonui Under 9's Sportsperson of the Year at the Mangonui JMB prize-giving. These players are now involved in the rep season, for Hokianga.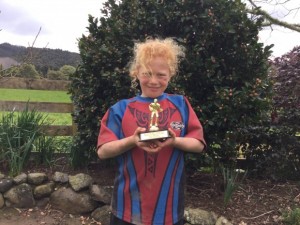 Mitimiti Cross Country. Congratulations to all runners who participated at Mitimiti last Friday .  Our class was lucky to bring home more than its fair share of placings. Thank you  parents and whanau who helped to transport our children down to the event.
1st: Zaria Murray – 7 Year old girls.
1st: Crystal Riiwhi – 8 Year old girls.
1st:  Jordan Chapman – 8 Year old boys.
1st: Jazmine Murray – 9 Year old boys.
1st: Chance Riiwhi – 9 Year old boys.
These students will now travel to Peria on Friday 4th September to compete in the Far North Cross Country event. They will be accompanied by ~Jessica, Nancy Paige, Brodie-Lee, Arianna and Neveah. These girls from Year 7 and 8 also gained top 3 placings.
Noho Marae – Thursday and Friday the Junior Syndicate travels to Ohaki Marae, for our first marae noho for this year. We are looking forward to this event, and thank Whaea Huri-Mae for her organisation.
PET DAY – Jazmine (with help from Whaea Gay) is organising the Junior School PET DAY. It will be held on the 25th September 2015. So please start training and grooming your animals for the big event. More info will follow in its own newsletter.
Daffodil Day – was held on the 26th September. The senior school held a mufti day, with a gold coin donation being made to the Cancer Society. Year 1-6, who already wear mufti, decided to come in our PJ's for the day, in support of Daffodil day.
Written by: Whaea Catherine
 Middle School Yr 9 & 10 News
MID SCHOOL CARVING WORKSHOP
We have had some fantastic feed back from our Mid School Carving Course. Students involved are Tereena Waipouri, Charlotte Chapman-Kete, Akutainia Skinner, Marlon Frost, John Alec Grbic, Tia Roberts, Hunia Pickering, Connor Rogers, Wiremu Emery, Aneta-Rea Harris-Campbell, Lillian Marsh. This has been an invaluable experience for our students and they are to be highly commended for their awesome behaviour and attitude to learn. Marlon Frost has been named an exceptionally gifted carver, one of the best student carver that Matua Eric Korewha has worked with in the North. We will post pictures of finished projects at the end of the course. Mauri Ora
CHRIS HURIWAI UNICYCLE 3 TIME WORLD CHAMPION
This week we had a visit from 3 time World Champion Unicyclist Chris Huriwai. What a fantastic opportunity to have a young Maori male from Kaikoke come and share his skills and knowledge with our students.
BRONZE MEDALS FOR BROADWOOD SCIENCE
On Friday evening, 28 August 2015, at about 6:30 pm, the names John-Alec and Marlon Fost of Broadwood Area School (BAS) were called out to receive Science Fair awards.  The two boys had to make their victory walk from the middle of the enormous Kerikeri Turner Centre Auditorium, with about 900 people clapping hands.  The master of ceremony congratulated Broadwood Area School for their awesome entries, but more importantly, for the fact that they have re-entered in the Top Energy Tai Tokerau Regional Science Fair.
The BAS entourage turned up at the hall at the expected time of 5:30 pm and socialised with the dignitaries of the event, while nibbling at gourmet cuisine.  One of the judges, the principal of Pakaraka School, korero with Uncle Jonny and Aunty Denny to congratulate them on the behaviour and the wairua of the BAS children.  Two days before, on Wednesday 26 August 2015, a school bus with the following BAS students, Sharon, Hunia, Cannon, James, John-Alec and Izak went to the Turner Centre to exhibit their Science Fair projects.  The judges were impressed with all of their work, but the competition was tough.  Lucky for us, John-Alec and Marlon's project received a bronze medal along with a $50 prize-money.
The silver medals had a prize-money of $100 attached to it and that of the gold medals had $150 attached to it.  There were many, many more prizes including cameras, binoculars and prize-money that ranged from $1000 to $10000.  We were all reminded about the many opportunities Science has to offer, while the only requirement we have to have is to be committed at school.  It was said that some of the senior prize-winners started their projects the year before with commitment and dedication.
Hopefully more of our Science students will take part in next year's Regional Science Fair and win some of those big prizes.  John-Alec and Marlon are absolutely inspired and motivated to do even better next year – because they were there to witness it all.
Matua Carl next to John-Alex's and Marlon's winning board.
Senior School Yr 11+ News
 OUTDOOR PURSUITS CENTRE
Week 5 a group of students were chosen to attend a 5 day adventure programme in Tongariro. The students that were selected to go were Houston Frost, Sobieski Murray, Aston Beddie, Carlos Hemara Ngaiti, Rikki Williams, Winee Diaz, Maryanne Moa, Oceania Roberts, Tiana Hohaia and Te Awatea Proctor.
During the course of the week the students were faced with challenges and new experiences such as Caving, High ropes, Snowboarding, Skiing, Hiking through the bush and Team challenges.  During this time students had to demonstrate leadership qualities, support and encouragement and team cohesion. They did a fantastic job and made the experience an enjoyable one.
OPC students were also doing Unit Standards during their time away and achieved 6 credits each for demonstrating excellent team cohesion and leadership skills. Physical Education assessments have also been adapted to their experience and they will be receiving credits for that also. 
Sports
LING CUP CHALLENGE VS TAIPA MONDAY 4TH SEPTEMBER 
PROGRAMME
Taipa have challenged Broadwood for the Ling Cup and will prove to be fierce competition. The winners out of this competition will go on to face Abundant Life on the 24th September. Whanau and supporters are encouraged to come along and be part of the day. 
10.00am POWHIRI
11.00am NETBALL/ RUGBY START
11.30am NETBALL FINISH 
12.00pm RUGBY FINISH 
1.30pm LUNCH/ PRESENTATIONS 
2.00pm TAIPA DEPART 
SCHOOL WIDE CROSS COUNTRY
FRIDAY 11TH SEPTEMBER
OUTLINE OF THE DAY
1:25PM Form time. All students to be changed and ready for race.

First race will be 1.30pm  (STARTING ON FIELD)

ALL students are expected to run this event.
WHAT TO BRING
Students participating in the school cross country MUST be wearing cross country clothing ie. Shirt, shorts, and their choice of competing shoes

Medical needs: i.e. asthma inhaler, bee sting allergy kits …

Don't bring anything valuable!
 POINTS SYSTEM
Each student receives 5 points for their House Group for entering

.
Points are awarded – 1st = 50, 2nd = 40, 3rd = 30, 4th = 20, 5th = 10.
General Schoolwide Notices.
School Ball Bucket Hamper Results
1    No 46  Shiralee Anderson
2   No 8     Waimarie Moa
3   No  2     Halen Grbich
3   N0 75    Shiralee Anderson
4   No 87    Whaea Irene
5   N0 62    Puti Pirini
6   No 39    Nana Liz
7   No 34    M Pirini
8   No 6      Puti Pirini
9   No 11    Mercia Smith
10  No 47  Zennon Proctor
11  No 66   Hayden Whittaker
12  No 69   Sharlene Goldsworthy
13  No 44   Matua Ra
14  No  13  Kim Hayward
15  No 99  Matua Ra
16  No 20  Shania Tatana
17  No  54  Aunty Verna
18  No 38  Nana Liz
19  No 37   George Smith
20 No 79   Menz
21  No 25  Waimarie Moa
22  No 85  M Pirini
23  No 27  Nana Liz
School Dental Caravan
The dental caravan is based at School for pre-schoolers to Yr 8.
The caravan is situated by the school gymnasium.
Suzanne and Trish the dental team can be contacted on 09 4095851.
Broadwood Area School
Student representative election for the Board of Trustees.
Nominations are invited for the election of one student representative to the Board of Trustees.
A nomination form and a copy of this notice is being distributed to all eligible voters on the student roll.
Further nomination forms can be obtained from the school office.
Nominations close at noon on 11th September 12.00 noon and may be accompanied by a signed candidate's statement.
The voting roll is open for inspection at the school and can be viewed during the hours the office is open.
There will also be a list of candidates' names for inspection, as they come to hand, on the STUDENT NOTICE BOARD.
The poll closes at noon on 18th September 12 noon.
Signed  Maryanne Proctor
Returning Officer
 RED RIBBON DAY- 9 SEPTEMBER 
FETAL ALCOHOL SPECTRUM DISORDER
All students will be encouraged to wear a Red Ribbon on this day to support this cause. Ribbons and pins will be supplied at the office. 
 This year, September 9th marks the 17th anniversary of the International FASD Day. This day was chosen so that on the ninth day of the ninth month of the year, the world will remember that during the nine months of pregnancy a woman should abstain from alcohol.
 FASD (Fetal Alcohol Spectrum Disorder) is an umbrella term describing the range of effects that can occur in an individual whose mother drank alcohol during pregnancy. These effects can include physical, mental, behavioural, and/or learning disabilities with possible lifelong implications.
 It is thought that up to 3,000 children are born in NZ each year with FASD.
Next Newsletter Due out 18th September