Newsletter/Panui  Week 10 Term 2 2018 
Principal's Mihi
Tuia ki te rangi, Tuia ki te whenua, Ka rongo te ao, Ka rongo te po. Tihei Mauri Ora
Ko te mihi tuatahi  ki te Matua nui i te rangi, nana te timatatanga me te whakamutunga  o nga mea katoa, kororia ki tona ingoa tapu.
Ki nga morehu o ratou ma kua mene atu ki te po, tena tatou katoa. Me mihi hoki ki nga whanau pani e noho tonu ana i te kapua pouri i tenei wa.
He mihi whanui ki a koutou te whanau, pa tata te wa o te mutunga o tenei wahanga 2  , e whakareri ana nga tauira me nga kaiako mo te wa hararei kei te haere mai.
As we prepare for our school holidays we would like to share with you what we have done since our last newsletter and what is up and coming for Term 3.
Up and coming:
Start date term 3: Monday 23rd July
23/07/18: BOT Monthly Meeting
24/07/18: Tia Roberts returns from R Tucker Thompson
26/07/18: Hokianga Kahui Ako Hui
26-27 /07/18: Robopaa Workshops for Yr 5,6,7,8 students
27/07/18: Korowai Trust Workshops start Yr 9&10, Y11+
Junior School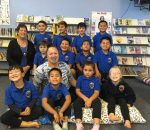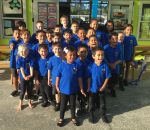 Food Tech Friday's are a hit with the Year 1-3 Class and Muka Tangata Play Group.  Thank you to all the whanau who have given their time on a Friday to assist and help our mokopuna cook.  
 Don't those Pinwheel Scones look delicious. Pizza anyone! What about the amazing groups of girl that cooked them.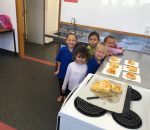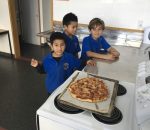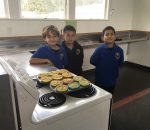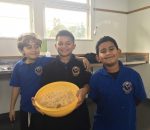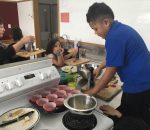 This group of boys look pretty chuffed with the results of their effort. There's enough Mac & Cheese here to sink a battleship. Hard at work chopping in the kitchen. Sorting and collecting ingredients.                     
The part we enjoy the most EATING what we have cooked.
Library News
Thanks to those who helped set up, helped on the fun day, and pack up for the Bookfair.
We sold $679 worth of books, our free books came to $67.90. Scholastic NZ gave $120 worth of books for the Adult prize draw.
Winners of the competitions: No. of chocolates (23) Jess Waipouri
Mystery parcel – Hine-Maia Proctor-Murray
Sent from my iPad.                     (Box of biscuits and a bubble wand)
Adult Draw:  Gay Semenoff, Denny Grbich, Lisa Linder, Chapman-Kumar Whanau.
Thanks everyone.
Have a wonderful holiday whänau, keep up the reading through the holidays 5 mins per day, and be safe.
Middle School
Thank you Whaea Catherine
We would like to thank Whaea Cath for teaching the year 7&8 class and filling in Whaea Esther's timetable while she is recovering from her car accident. Whaea Cath you are a gem!!!!! Hope you're having a gem of a holiday. We also hope that Whaea Esther gets well soon.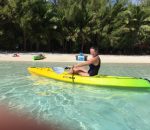 FRUCTOSE STUDY WITH THE YEAR 9&10
Facebook message:  On Wednesday we visited the students of Broadwood Area School in North Hokianga for the Fructose in School Study. Thank you for having us Broadwood, we hope to be back in the beautiful Hokianga with more of our kaupapa soon.
TE TAI TOKERAU MANU KORERO 
" Ko te kai a te manu ko te miro, nōna te ngāhere,
  Ko te kai a te tangata ko te mātauranga nōna te ao" 
He mihi nui ki tēnei tama purotu a Ngataiawa mō tōna kaha ki te tū me te whakapuaki i tōna reo me tōna mita i mua i te aroaro o Te Taitokerau whānui ahakoa kāore ia e matatau ana ki te reo rangatira. Tino whakahīhī tō kura o Manganui-o-wae me tō whānau hoki ki tō māia, me tō aroha ki te reo me ōna tikanga.
Ki a koutou hoki ngā tauira o te kura kia kaha ki te tū pakari, ki te tū rangatira i ngā wā katoa ahakoa te aha, ahakoa ki hea rānei. Mehemea ka whakaaro koe i tētahi mea ka taea e koe ki te tutuki i ō wawata me ō whainga katoa. Kia kaha tātou ki te akiaki me te whakaako i ā tātou tamariki ki te whai me te pupuri i ngā taonga tuku iho hei oranga mō tātou katoa me ngā whakatipuranga e heke mai nei.
"ko te reo kia rere, 
 ko te reo kia tika, 
       ko te reo kia Māori"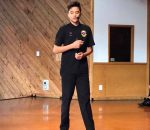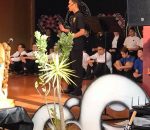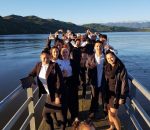 Senior School 
Korowai Trust – Mates and Dates Programme
Delivered by Russell Smith 
Nest term Russell Smith and his team will be coming into our school every Friday for 5 weeks to run a programme for the senior school Yr 9&10 and Yr11+. The programme is based around healthy relationships education which is currently been delivered to other secondary schools throughout Te Taitokerau region, including Taipa, Opononi, Okaihau and starting at Te Kura Taumata O Panguru Term 3.
This is the link to our service website http://www.korowaitumanako.org which will give you a little background on them.
For the Mates and Dates relationship program they work with ACC for delivery in schools. This is a link to information on the program which they were part of the development, pilot and delivery since 2009 https://www.acc.co.nz/preventing-injury/sexual-violence/
This is the link to the website that gives parents and teachers some insight to the program if  required. It also has a short video that is a quick and effective way to get information https://www.matesanddates.co.nz/
NCEA English – Term 2
Level One
Term 2 is now coming to close and I would like to congratulate my Level One class on their efforts over the last two terms. This class has now completed 3 Achievement Standards:
Reading Responses (4 credits)
Construct and Deliver an Oral Presentation (3 credits)
Formal Writing (3 credits)
The student work is in the process of being verified externally and I anticipate that the students' credits will be published early in Term 3.
Next term, this class will be working on a film study of the movie "The Blind Side", writing a story for the Creative Writing standard and completing a Write Formal Personal Correspondence Unit Standard. I encourage this class to keep working hard.
Level Two and Three
Most of the Level Two cohort is still needing to complete their reading responses and both this class and the Level Three are still working on constructing and delivering oral presentations. Next term, both these classes will be working on a film study of "The Pianist" directed by Roman Polanski about the Holocaust liquidation of the Warsaw Ghetto in WW II.
I encourage the students in these classes to adopt a sense of urgency about their studies in English to ensure that they make the most of their academic opportunities this year.
Bevan Watson
T-i-C of English
End of Year Leadership Trip Yr13 News
Tena koutou te whanau, the senior  Year 13 students who planned to travel overseas at the end of the year wish to inform the whanau that the trip will no longer be happening. There were many obstacles and challenges for us to overcome, so it is with great regret that we have decided to cancel our plans. We wish to thank EVERYONE who supported our group and who purchased raffle tickets and we would like to return all the money we received. Lots of people, staff, whanau and friends supported our group and we would like to take this time to thank you all. No reira tena koutou, tena koutou, tena tatou katoa. Mauri Ora.
Sports News
The Bay of Islands Beast Run to wrap up Senior school 
Get ready for the Beast "Mud Run" . Apopo our students and teachers from yr7-13 will be travelling out to Kerikeri for the annual Bay of Islands Beast Run.
What to bring: Lunch, Drink, Mufti Clothes to run in and a change to come home in, a towel, permission slip and $10.00 entry fee.
General School-wide Notices

R Tucker Thompson Voyages
EJ Tamati – YTH1806    Wiremu Emery – YTH 1807   Ngataiawa Pirini-Maika -YTH 1808  Tia Roberts – YTH 1811 –   Which goes out during the school holidays.
Ahoy everyone!!!
Ngataiawa Pirini-Maika and Edward Jensen Tamati aka (EJ) were ecstatic to join the R. Tucker Thompson youth voyage 1808 – 1806 these past few weeks. Despite the cold and a little bit of rain the boys endured a 7 day long voyage with people they didn't even know. However, by the end of the 7 days both boys now have life long memories and a new extended Tucker whanau.   The highlight for Ngataiawa "the voyage was challenging, fun and exciting. The best part for me was bonding with all the kids and sailing staff and the long hikes around the Bay of Islands e.g. Cape Brett, Mimiwhangata, Whangaruru. It was amazing!"
The highlight for EJ "I really enjoyed the Tucker Challenge because each of us had to climb up the shrouds and climb across the top sails and touch the end. Once you complete the challenge you receive a Tucker bracelet. It was pretty cool"
Ngataiawa and EJ would like to encourage anyone who would like to challenge themselves physically, mentally and emotionally to put their hands up for the next R. Tucker Thompson voyage. It is a lifetime experience and Ngataiawa says he cannot wait for the R Tucker Thompson reunion coming up shortly in Term 4. Therefore, If you have the courage, motivation and I CAN DO attitude this is the trip for YOU!
Mauri Tū, Mauri ora!
Our Rockquest Champion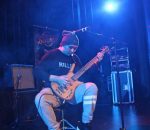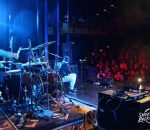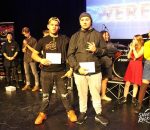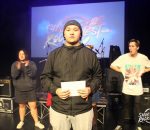 The night was really awesome and fun. There were so many different and talented bands good at what they were doing. Made lots of friends, so much good feedback, good comments and lots of people saying how good we were and congratulating us. One person from each band had to go up to claim there rewards if they had won anything. People from different bands were getting called up front to get there prize. I was nervous wondering if we were going to be one of those prize winners, what a suprise to have my name called out for "MAINZ Musicianship Award" I can't remember exactly what he said about me but it was good. They ended up calling the last lot of awards, they first called out 3rd place which was a really good band called Reflecks from Kerikeri. Then they called out the 2nd place winners which was us, RILLET. What a buzz to be called up a second time as a prize winner for myself AND Allen, We won $400 of musical equipment from The Rockshop. We both did our best, and our competition was tough. Congratulations to every band that entered Rockquest, you's all did so well. So placing 2nd in the Regional Finals which means we will be going to Auckland for the National Finals and have to do 4 orignals this time.
Mid Year School Reporting 
All school reports will be sent out today along with this newsletter. If your child is not at school to receive their report we will make arrangements to deliver them or post them out over the holidays.
Ma te Atua koutou e manaki e tiaki i nga wa hararei. Ko te tumanako kia pai hoki tenei wa whakataa.