Principal's Mihi
Tūwhera ki a Ranginui, tāmaua ki a Papatuanuku, tauawhia te tipua e whakaata mai nei, hokia te maunga tapu, whakatau ai, Mauri Ora.Ko te mea tuatahi makū e mihi ana ki to tatou matua nui i te rangi, nana te timatatanga, nana hoki te whakamutunga o ngā mea katoa. Ko te mea tuarua ki te ao wairua, ki ngā tini mate, ngā tini aitua puta noa i te motu moe mai, moe mai, moe mai rā.  Ki a tatou hunga ora, te whanau o te kura nei tena koutou, tena koutou, tena koutou katoa.
Welcome back to Term 2. I would like to welcome on board Matua Clinton Dearlove. Clinton will be teaching Mathematics and Sciences across the school, nau mai, haere mai ki tā matou kura. Sadly, we prepare to farewell Matua Carl Quickfall as he takes on a new position at Kaitaia College. Matua Carl has worked in our kura since March 2012 in the Science Lab, teaching Mathematics and Papa Taiao. He has worked tirelessly in our school and in our community and will be greatly missed. Carl's final day with us will be Friday 24th May.
Elections for a new board are underway. Nominations are now open whanau, so make sure that you nominate someone and that your vote counts. The NASA tournament takes place next Monday to Wednesday in Whangarei. I would like to wish all  students participating luck as they compete for positions in the Northland Area Teams which will head down to Rotorua for the New Zealand Tournament.
Mauri Ora, Whaea Danelle
Up and Coming
Week 3:
13 May: NASA Whangarei Soccer, Basketball
14 May: NASA Whangarei 10's Rugby, Netball
15 May: NASA Whangarei Kiorahi
16 May: #Represent Programme starts Y4-8
Week 4:Book Fair Week
22 May: Hearing and Vision, Allenzo Attitude Show,
23 May: N4L WIFI Network upgrade
24 May: Matua Carl's last day
Week 5: 
27 May: BOT Meeting
Library News
The Annual Book Fair is coming up…  
Date: 20th – 24th of May 2019
                        Place: Library
                        Fun Day: Wednesday, 22nd of May; 11.15 am – 1.30 pm; for Pre-School to Year 8;
                                            The theme is 'The Enchanted Forest'.
Books from Scholastics will be on display and for sale during this week.  For the fun day: children, staff and whanau are invited to dress up.  There will be prizes, competitions and prize-draws for parents who will be buying childrens' books for their tamariki.  Furthermore, there will also be a shared lunch at 1.30 pm.
The library will get a percentage of all the sales.  This percentage will be presented in the form of new books.
See you there, Ngaire Morey (Librarian)
Junior School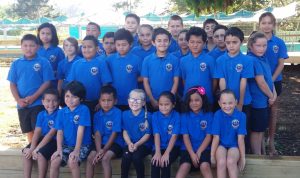 Term 2 Topic: Ruāumoko
This term we will be focusing on:
Whakapapa/genealogy.

Ruāumoko haka.

Volcanoes/Earthquakes.

Manu kōrero/speech competition

Book fair in week 5.  The theme is 'Enchanted Forest'.  Please come along to support the day.
Accelerated learning
The junior school has a key focus on accelerated learning to help raise student achievement.  We aim to do this by:
Asking whānau to support  reading, writing and math at home.

Tuakana/teina (mixed ability) learning groups implemented.

Sharing learning goals with students and whānau.

Monitor and tracking student success.
Attendance
The attendance rate is important because students are more likely to succeed in academics.
Aim for 90% attendance for all students.

It is important to inform the office on 4095878 of absences.
School uniform
Our school strives hard to look smart.  
Our uniform is the school shirt & jumper, plain black pants, plain black shoes and black or white socks.

The school allows time payment, please arrange with the administration office.
Assessments/school reports
Assessments start in week 5 followed by reports distributed toward the end of the term 2.
For any further queries contact,
Whaea Eileen Porter-Rankin (Years 4-6 teacher) and or Whaea Jasmine Pirini (Years 0-3 teacher)
NEW PLAYGROUND PLANS TO GO AHEAD
The junior school are looking forward to the new plans for our junior playground, hopefully by next Term.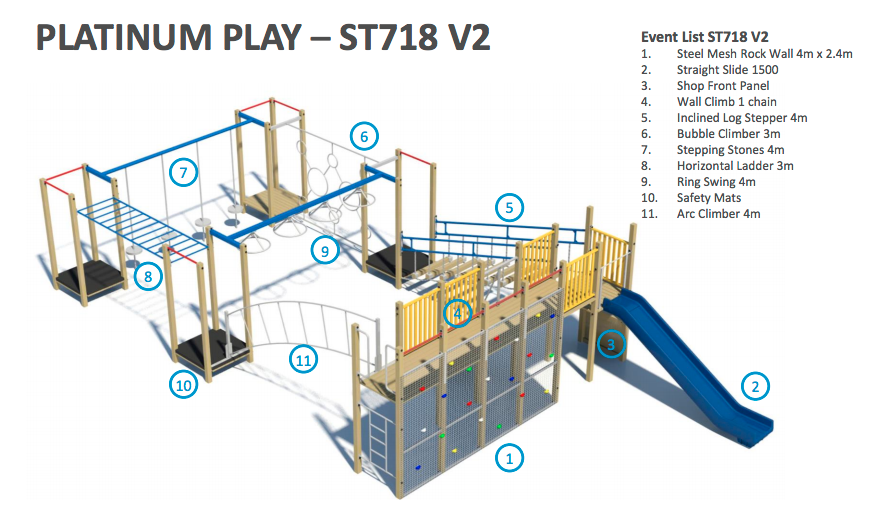 Senior School
Manganuiowae @ Tai Tokerau Festival 2019
If only we can have Kapa Haka for the whole year…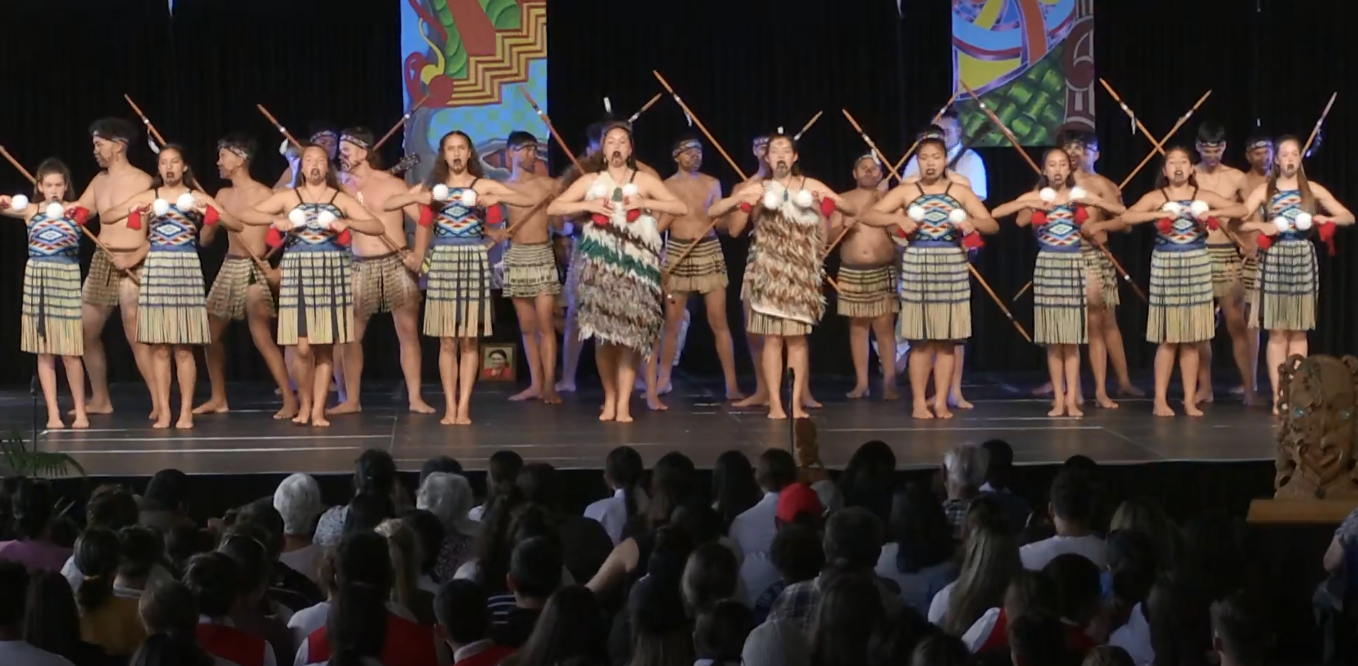 Broadwood Area School participated in the 2019 Tai Tokerau Festival that was held at Whagarei Girls' High.  I think we were awesome.  The most important experiences I take from participating in Kapa Haka are the whanaungatanga with fellow students, our tutors and those teachers who sacrificed their time to help make our act a success.  On behalf of Broadwood Area School and all the Kapa Haka students, I would like to thank our tutors, Whaea Pare and Matua Josh for their time and commitment to make our performance a success.  I would also like to thank Whaea Rewa for being the pillar of support throughout the whole hikoi.  Another token of gratitude goes out to our principal, Whaea Danelle for being ever present and giving us the encouragement that we so desperately needed.  From Tristan and the White Knight.
Construction
"Building Learning Pathways for Students"…Literally!
In the Construction Hub, we take the wording of the curriculum document literally – that is why we went "Concreting"!
Week 2 has seen much of the theory "done-and-dusted" and the Construction students have been working hard by digging out a trench for a new path.  With the new school concrete mixer at hand, we should make light work of this NCEA 4-credit unit of work.
Sports News
NASA Tournament: 
Monday: Soccer & Basketball
Tuesday: Rugby & Netball
Wednesday: Kiorahi
NZASS Tournament:
Students who are selected for Northland will travel to Rotorua for the New Zealand Tournament. The cost will be approximately $430.00, however this does not include the travel to Rotorua.
GOOD LUCK TO ALL STUDENTS TRAVELLING TO WHANGAREI NEXT WEEK
NEW PE / SPORTS HUB SINGLETS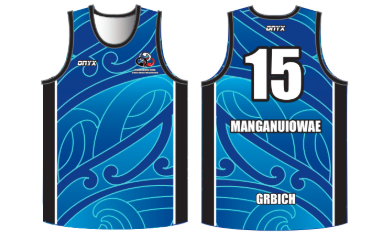 Pre-ordered PE and Sports Hub Singlets have arrived in the main office.
The price is $41.00.
Students that have not ordered their PE Singlets yet need to get their sizes into the main office.
General School-wide Notices

 Welcome to our New Science and Mathematics Teacher

Matua Clinton Dearlove joined Broadwood Area School at the beginning of Term 2, 2019.  He is an experienced teacher in both Natural Sciences and Mathematics and is well-known to have great whanaungatanga with akonga.  On 29 April 2019, during our first whare hui, Matua Clinton had us nailed to our seats with his eloquent mihi.  It is good to have another fluent Te Reo Maori speaker at BAS and we hope that his rich korero will imbibe into us all.  Matua Clinton started out to study as a medical doctor and it was after his 5th year of studying Medicine that he realised that he was called for something much bigger.  As a Maori in spirit and soul, he opted on a quest to rather doctor the educational needs of Maori tamariki.  He is a bearer of an Honours degree in Microbiology and is currently busy with his Masters in Educational Studies.  We are fortunate to have Matua Clinton on board.
From The Board of  Trustees
Board of Trustees Elections
Kia Ora Whanau and Friends of Manganuiowae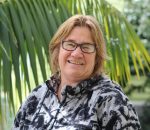 With the Board of Trustees (BoT) elections coming up I would like to put some information out to those parents who are considering to be parent representatives of our new BoT.  Our BoT is a team of five parent representatives, as well as one student- and one staff representative.  It is important to emphasise that all representatives must be officially elected.
Our role as the BoT at Broadwood Area School is the governance of the school alongside our manager, Whaea Danelle, who is in charge of the day-to-day running of the school.  Both the BoT and Whaea Danelle are committed to work within the guidelines and policies that are set down by the Ministry of Education (MoE).
Being on the BoT can be both challenging and rewarding with the "pros" (positives) far outweighing the "cons" (negatives).  As a BoT member, who has served Broadwood Area School for a number of years, I have found that the following ring true: it is seldom possible to please everyone; BoT members should always be open for negotiation; the BoT should always try something different; the BoT should always think outside of the square; the BoT should never take any backlash personally, but make decisions with the best intentions keeping the tamariki and their well-being in mind.  All actions of the BoT should always consider the best pathway forward for the whole school, whilst we continue to adhere to guidelines, policies and tikanga.
I believe that the school is on the right pathway forward with a changed curriculum to suit the childrens' needs.  All changes are based on the recommendations that came from a recent Community Hui and extended external consultations.  We have been improving the culture of our school and have been giving it a whole new "face-lift" with more improvements planned for the future.
If you would like to become a member of our BoT, but are unsure about what it entails, please feel free to contact me at Broadwood Area School or at home.  I am more than willing to provide more information.  There are always professional development offered for new BoT-members to help them fulfil their duties.  Even I am still learning on a continuous basis, as each new year comes with new challenges.  Furthermore, we are always learning alongside our tamariki.
I have loved being part of the BoT at our kura ever since I started years ago and I can only promote the importance of having a good functional BoT.  I am hoping that more parents would offer to be nominated as BoT-members for the coming 2019 BoT-elections.  With that in mind I would like to thank the BoT-members, who will be stepping down, for all the mahi and commitment they have invested over the years and I would like to wish them only the best for the future.
Cheers, Denise Proctor
SCHOOL CANTEEN LIST  – Jane Rollinson
We welcome on board Jane Rollinson, Jane has taken over the school canteen and providing our tamariki with a variety of kai. In support of our canteen students will not be given any shop passes. Lunches must be ordered at the school canteen.
Hot Food
Hot Chips $2.50
Hot Dogs $2.00
Mini Spring Rolls 6 pk $2.50
Chicken Nuggets 6 pk $3.00
Sausage Rolls $2.00
Pies $2.50
Filled Rolls (Ham & Egg) $3.50
Chicken Mayo Roll $4.00
Toasted Sandwiches
Cheese & Onion $3.00
Cheese, Ham & Tomato $3.00
Spaghetti or Sweetcorn $1.50
Drinks
Milkshake Large $4.50
Milkshake Medium $3.00
Water $1.00
Juice $1.50
Salads  (Made to order)
Green Salad                    $4.00
Smoke Chicken Salad          $6.00
OUR NUMBER ONE UNIFORM – LOOKING SMART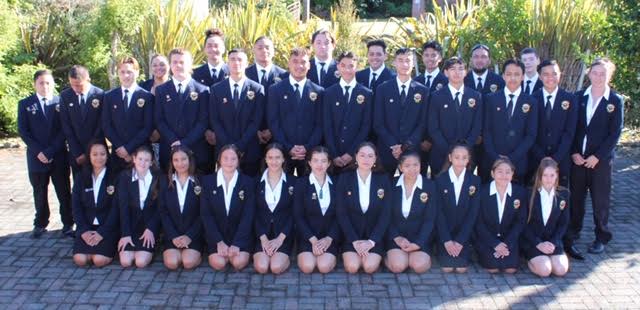 Orders  for students Dress Uniform can be made at the school office.