Our Digital Journey
2021  SCHOOL OWNED CHROME BOOKS
School owned Chrome Books will be used in classes from Year 5 to Year 13 when required.
2017-2018 Professional Learning Development in Digital Fluency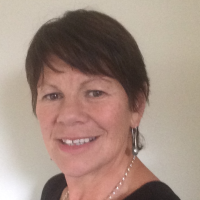 Nyree King
Auckland University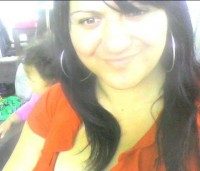 Te Ahua Park
Cognition Education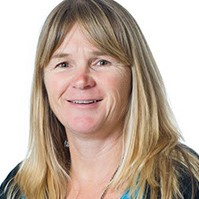 Tania Coutts
Core Education
Malani Kalani Outreach
2015
We upgraded from an ipad2 to ipad Air and then the ipad Air 2 . We have now got yr 9-10-11-12-13, the entire senior school have ipads. This starts the induction of the junior school coming on board. Starting with Yr 3-6 students and followed by Yr 1-2 and Yr 7&8. BY the end of this year the entire school will have access to an ipad device. Full staff training has begin to assist all new staff and the junior staff on their journey. This has allowed staff to now teach staff some APPS that they are using in their classes. This year we have 3 staff that are now presenting at the next Digital Horizon Conference in Whangarei.  The introduction of the SAMR model into our pedagogy will help further develop our staff.
2014
We have now got Yr 9-10 -11 and 12 students on board. We purchased more ipads and continued to grow our kura. Staff continued to develop skills in using the ipad effectively finding creative and innovating ways to use the ipad in the class. Students also continued to develop skills  and at times became the teacher. We had hosted the 2014 Digital Horizon Conference at our school and also travelled away for professional development.
2013
In 2013 we added the Ipad2 onto the stationary list for Yr 9 & 10. We had 3 payment options – 1) Day to Day Lease – $1   2) Lease to own – $150.00 deposit and $12.00 a week  3) Pay in full.  This year we purchased over 60 ipads for students and staff across the middle school. With intensive ipad training the journey kicked up a notch. Our vision was to start in the middle school Yr9&10 and each year we would include the next year level.  So 2012 Yr 10 students took their ipads up with them into Yr11. We took all our staff from yr 9 upwards to Orewa College to show them how these devices can made a difference in teaching and learning. Visitors from APPLE arrived at our school to see how we are going and workshops were run within the school.
Our Journey
Started back towards the end of Term 3 2012. We purchased 10 ipad 2′s for the school and gave them to 7 students and travelled down to Orewa College. Whaea Danelle and Whaea Pani and our 7 students along with staff and students of Orewa College spent the day together in and out of classes showing us how these ipads work at school. The students that headed the pilot project were Te Rima Smith, Shania Tatana,  Helen Waipouri, Zara Rudolph, Waimarie Moa, Mayson Hauraki & Sophie Kapea. When we returned to school we leased out the 10 devices for $1.00 a day for the remainder of the year. The year 10 students then took their ipad into Year 11.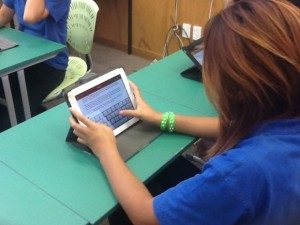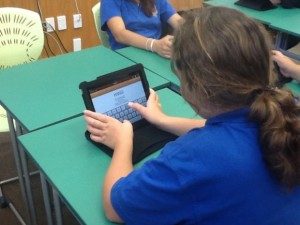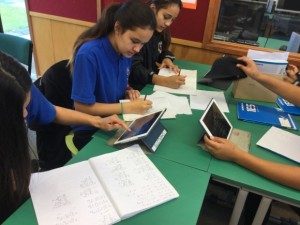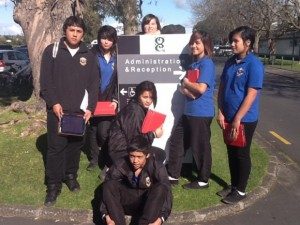 Why Digital Devices?
There are many reasons why we wanted to explore the ipad initiative in our school. We had a vision for our students to be confident, connected, actively-involved, lifelong learners along side our community without being disadvantaged because of our location. We want our students to have the means to prepare and to realise their potential and equally contribute to society and the workforce.
With the increasing use of computers it is making learning with, and about, digital devices essential. Therefore we need to prepare students to participate in society and the future workforce.
The ipad has the potential to expand and enhance interaction in the classroom, enable more real-world activities, improve learning environments, and engage students in new and exciting ways. Opportunities for collaboration and problem-solving are expanded beyond the classroom in an online environment.
A learner-centred curriculum that includes 1:1 digital devices supports greater flexibility in learning pathways, empowering students to learn in a more personalised way with increased control over their own learning. This can help students engage more deeply in their learning and lift their achievement.
Using Digital Technologies
Supports expanded community and international involvement in learning, both face-to-face and online
Enables students to learn in relevant, real world 21st century contexts
Allows students to learn, create, share, and collaborate anywhere, at any time
Opens up a new world of resources for students, providing much more knowledge than any one teacher or school library could hope to
enables students to personalise their learning experience (recognising every student's strengths, talents, and needs, building on their identity, language, and culture)
Helps build on students' prior and current knowledge, needs, and interests
Encourages greater collaboration between students, teachers, and school leaders
Supports teachers to engage in blended, personalised professional, and peer collaboration.
All of these factors add up to more students being present to learn in the classroom and beyond – engaged, enjoying learning, and achieving better results.
Why The Ipad?
There are many schools and educational organisations that have throughly investigated the pro's and con's of each device available on the market. Our school decided to deploy the apple ipad because of it's screen size, the battery life, the APPS available, and the affordability. Apple provides an 0800 helpline and one year warranty with the ability to upgrade the warranty to cover screen damage.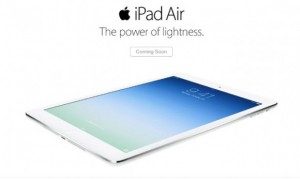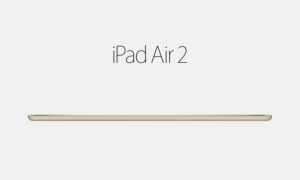 Ngati Hine  |  Farnet  |  Apple NZ  |  Orewa College  |  Digital Horizons  |  N4L  |  School Zone  |  Scottronics  |  Folders Kaitaia  |  PB Technologies
Our Students, Whanau and Staff
Ka nui te mihi kia koutou katoa…
"Ma tou mahi, ma toku mahi ka ora ai te whanau o Manganuiowae"